Saturday 7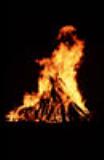 6pm to 10pm
Fight off the winter chill with a blazing bonfire at the Paulsen's. Bring meat, softdrink and marshmallows for toasting. (Toasted softdrink? Whatever)
Saturday 21
Xcelerate
youth Xcel+ Youth 2000= double the power!!!
More Music, more people and more excitement!!!!
7:30pm $3 +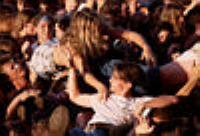 Saturday 14
Sydney International Aquatic Centre
Join Youth 2000 and come for a dip in the pool, or a soak in a nice warm spa. Cost is $10 for entry and busfare. We'll leave Hornsby Station at 4pm, and return to Pound road about 7:30 for food and more fun.
Friday 27 to Sunday 29
Youth Camp at Lake Macquarie!!
Join Randwick Baptist youth for a funfilled weekend away with canoeing, abseiling, archery and more!!! $65. Get a form from Greg and get it back ASAP!!!